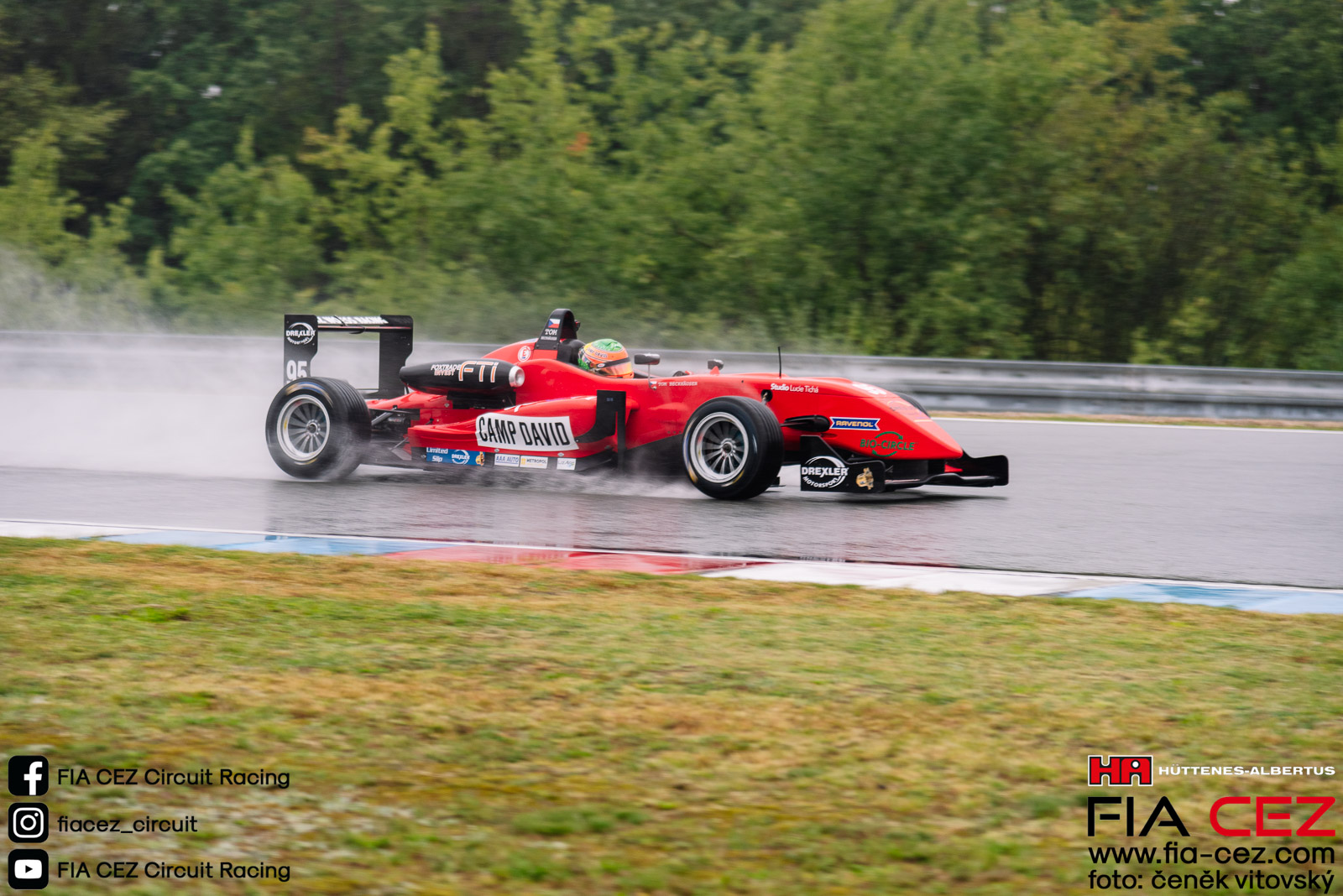 Saturday morning was not very favorable to the weather. Overcast sky, low
temperature and the probability of rain at a high percentage. Five minutes before
the start of the formulas began to drip water and in a moment the heavy rain started.
Unpleasant situation for riders. The race was started behind the safety car
and two laps the pilots got used to the track conditions.
After a start, however, they left only 2 laps and in the middle of the third rode
again safety car. The riders had several laps and the race was over
prematurely terminated. Paolo Brajnik had a bad luck and he could not make it
turn before approaching the finish straight and crashing into the crash barriers. Tom
Beckhäuser of Franz Woss Racing did not make a mistake on the water and won this one
Saturday race. This was enough points ahead of Andrea Cola and
secured the title of FIA CEZ champion in the F3 class in season 2019. Kurt Böhler finished second, Sandro Zeller of JO Zeller Racing finished third.