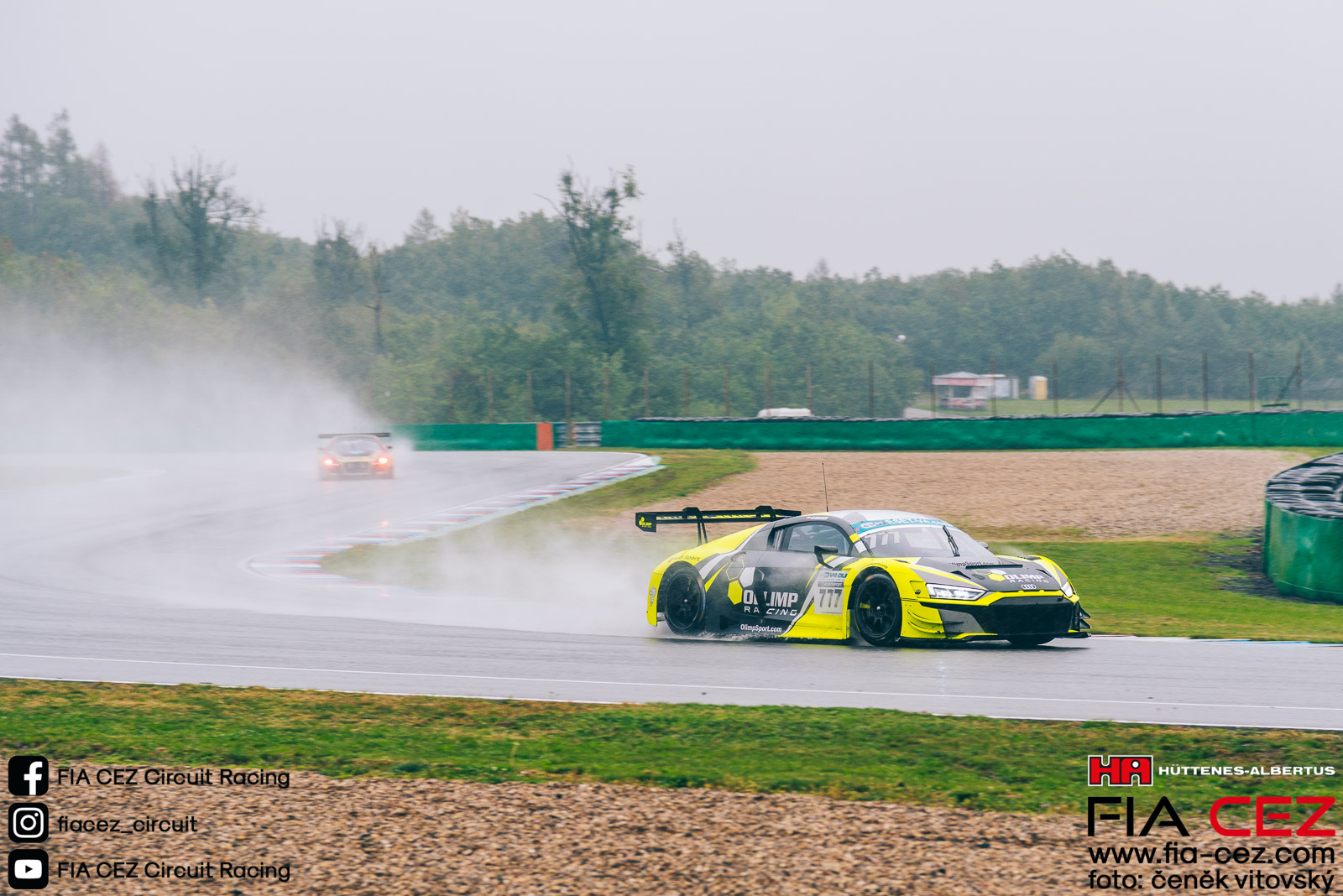 Petr Lisa led the race from the start and seemed to have going for first place. Unfortunately after a collision with Richard Chlad
slipped on the water and fell to second place in
class and a total of 10 positions. Richard Chlad jr struggled with Marcin Jedlinski for first place. Chlad chased to Jedlinski with each round, but the end of the race ended the fight and Jedlinski could enjoy the victory. He won not only the race but also his GT3 category. Next, Tomáš Vojtěch from Praga Cars finished the race, thus finishing first in the D5 category. Bronislav Formanek from Mičánek motorsport drove the best in class GTC before Libor Dvoracek, who also rides for Mičánek Motorsport.