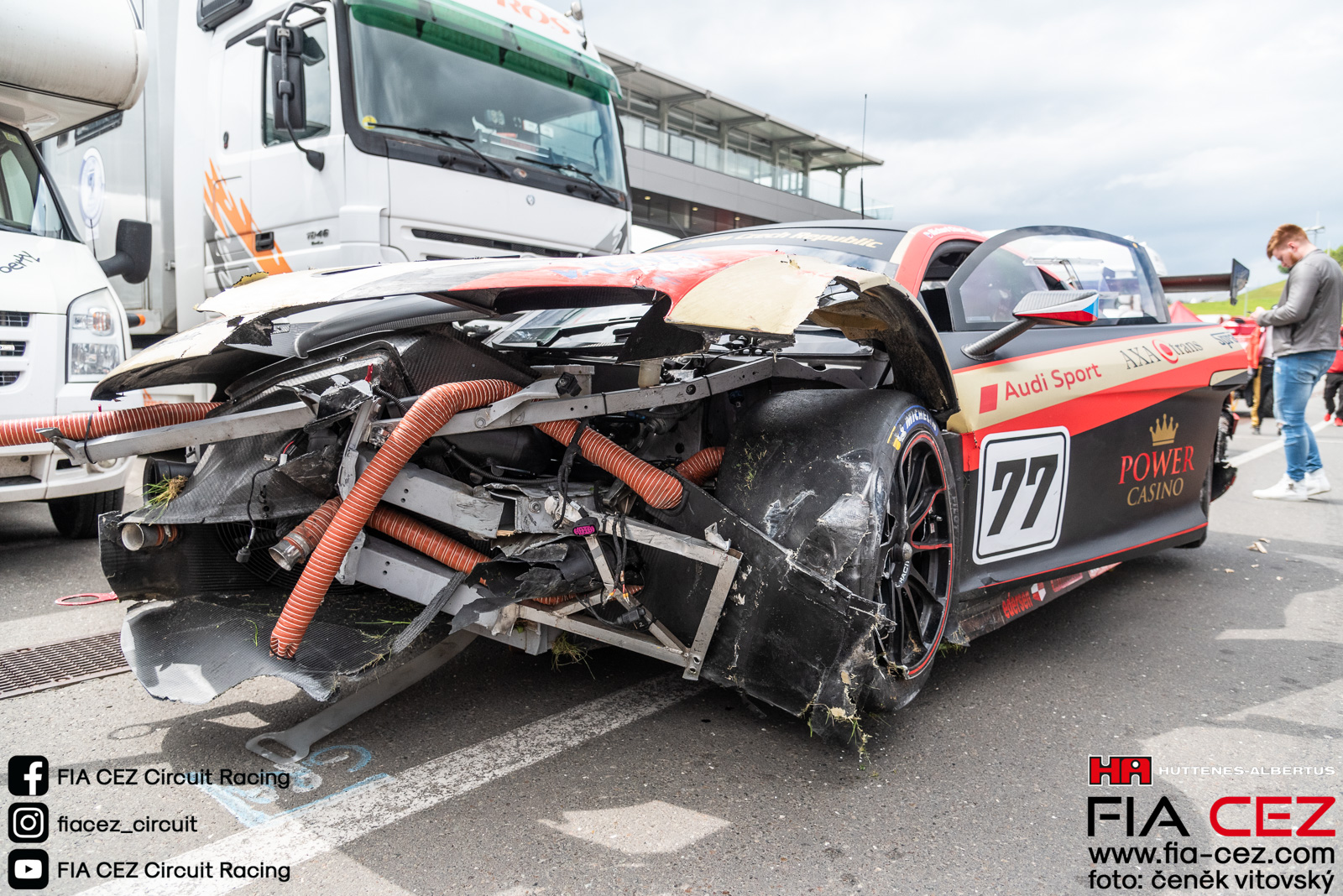 April weather was repeated on Sunday. Before the start of the race was raining lightly.
Before the cars hit the grid, the clouds backed off and the race started in good weather.
Bronislav Formánek gave up the race after broken half axle.
Bad luck was Richar Chlad jun, who was skidded through a jammed brake disc in the last corner of the circuit and leaned his car against crash barriers.
GT3 category won again Mateusz Lisowski from Olimp racing, the other Libor Milota of Motorsport GT2 and the third from Daniel Skalický Duck Racing.
Samuel Sládečka of Sládeček motorsport dominated in GTC, Libor Dvořáček of Mičánek Motorsport finished the race behind him.
D5 was won by Petr Lisa from JV Sport Racing and Gerald Heigis with Adess 03 LMP3.