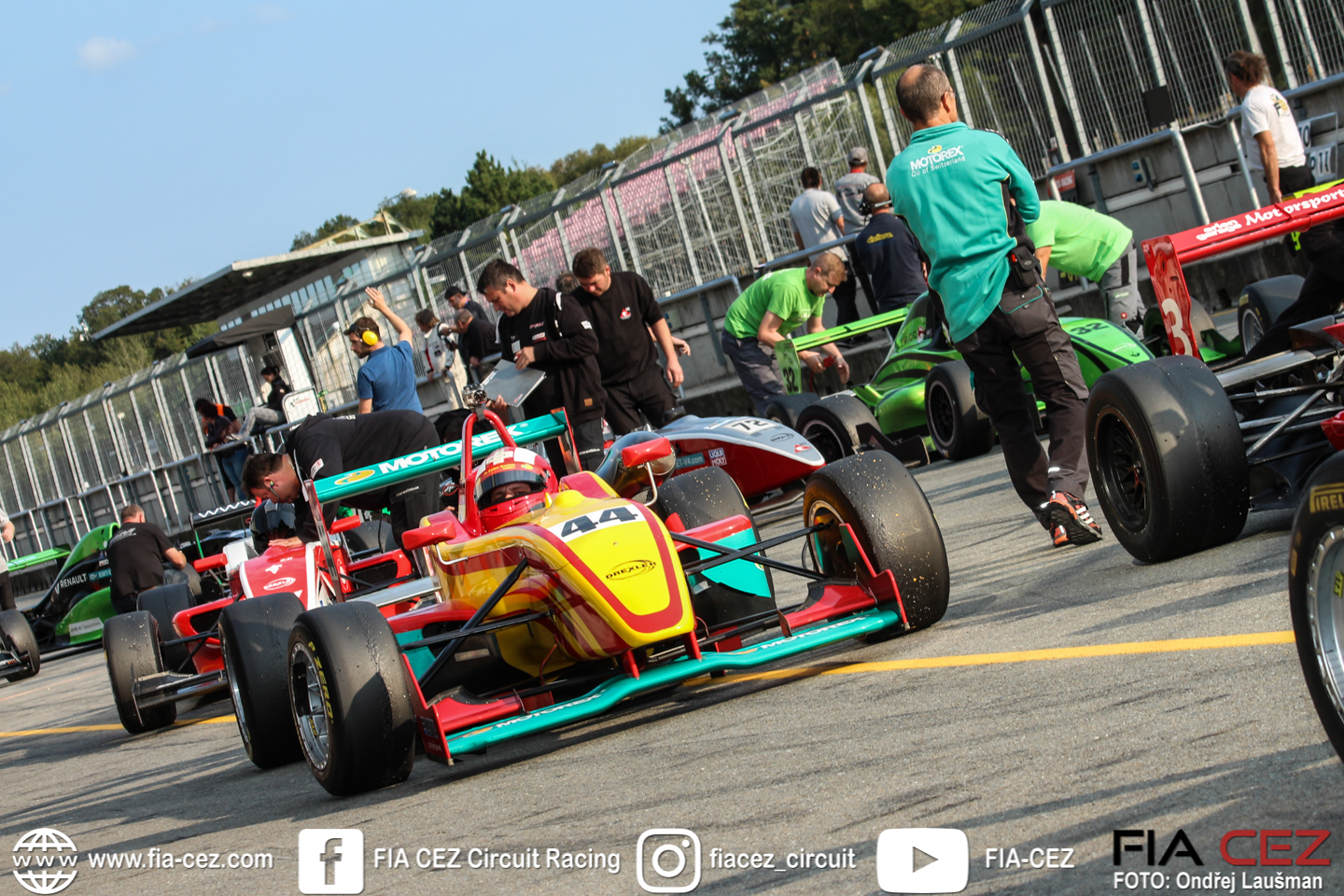 Swiss driver Sandro Zeller showed his pace in the first formula 3 race in last round of the FIA Central European Zone Championship in Brno when he took victory with start to finish style.
The only driver able to keep up with him was Philipp Regensperger who finished second. Italian Paolo Brajnik came third with 19 sec gap, another 3 sec behind was fourth Kurt Böhlen. Another Italian, young Andrea Cola came fifth.
Victory in the E2-2000 celebrated Bartolomiej Mirecki from Poland who was eight in over all classification.
The second race was also dominated by the Swiss Sandro Zeller. With same style as the day before, he claimed the victory running first from start to finish. Very happy was Philipp Regensperger, who went from fifth position on the starting grid to second on the finish line.
There was a nice Italian battle going on for the last place on the podium between Andrea Cola and Paolo Brajnik.  Andrea Cola, the young gun from Rome, was more successful and grabbed the third place.
Three Austrians lined up behind fourth and not very happy Paolo Brajnik. Tobler, Böhlen and Lang came fifth, sixth and seventh. Eight over all and winer of the E2-2000 class was Polish driver Bartolomiej Mirecki