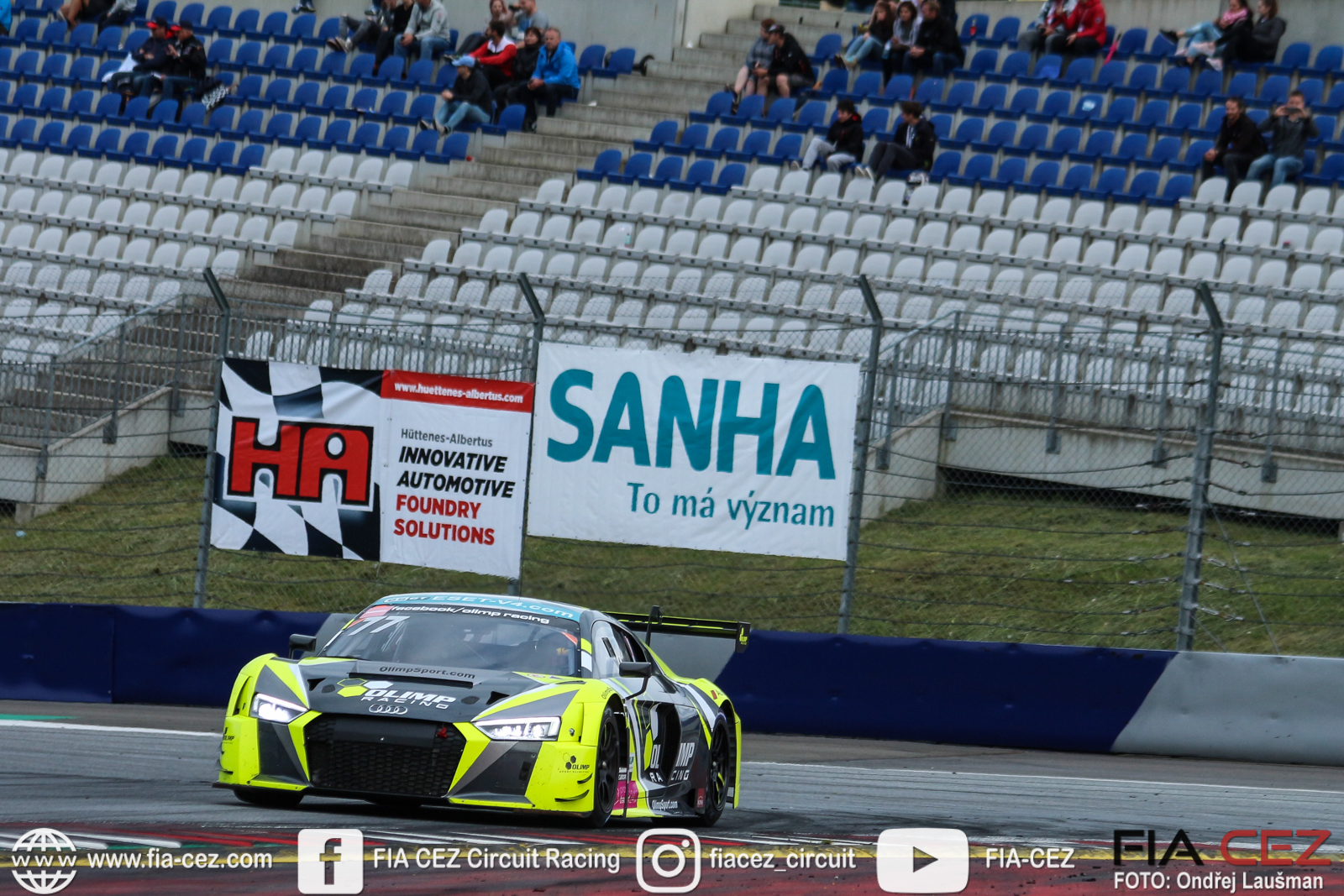 Marcin Jedlinski won the highest category in sprints of FIA CEZ championship last year. After he had purchased the latest version of Audi R8 in GT3 specification, it became quite clear that the Polish racer would regard this year's season as successful only if he could retain his victory.
And so the member of Olimp Racing team started setting the pace at the circuits of Central Europe from the first race on. Jedlinski's biggest rival was – again – Richard Chlad jun. who, despite his tremendous effort to push his Audi to the limit, was no match for the latest R8.
Surprisingly, during this year's season, the Polish racer did not win the race only twice. First, it happened at Hungaroring, where it was Chlad who stole the show and second, in Brno, where Josef Záruba achieved glorious victory – while fighting furiously with aforementioned Chlad.
Jedlinski is going to receive the trophy for FIA CEZ champion in above 3500 ccm category next Friday in Ljubljana, Slovenia.