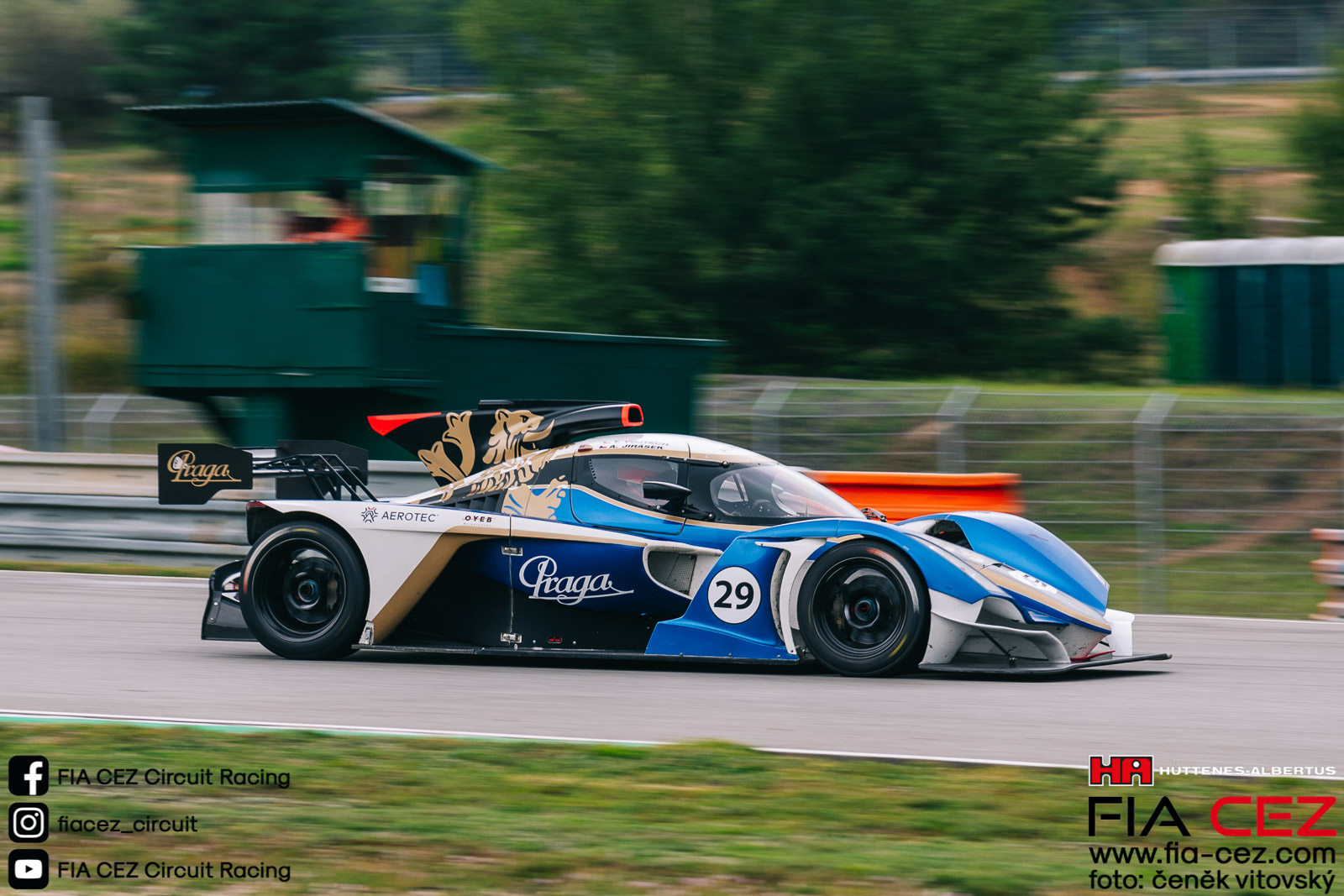 On the already dry track of the Brno circuit we saw a separate start of groups D5 and D4. The first group of D5 cars was mixed with private cup SCC cars that are not classified in the FIA ​​CEZ Championship. However, this did not bother Ales Jirasek, who started from the third absolute position and the first in FIA CEZ. He was the fastest right from the start and took first position absolutely. Behind him drivers were fighting for the remaining positions. Petr Lisa finished Sunday's race in second place, Václav Janík was  third.
The second group D4 started with GT3 cars – Richard Chlad Jr. of  the K + K racing team, behind him was Mateusz Lisowski of Olimp Racing, who jumped into this race in the car with number 777. The third was Libor Milota of GT2 Motorsport. Lisowski managed to overtake Chlad Jr. right after the start of the race,  and in this order they all finished.
Bronislav Formánek from Mičánek Motorsport won the GTC as in the sprint on Saturday. Libor Dvořáček from the same team took the silver and Boleslav Waszek from the K + K Racing team reached the bronze.