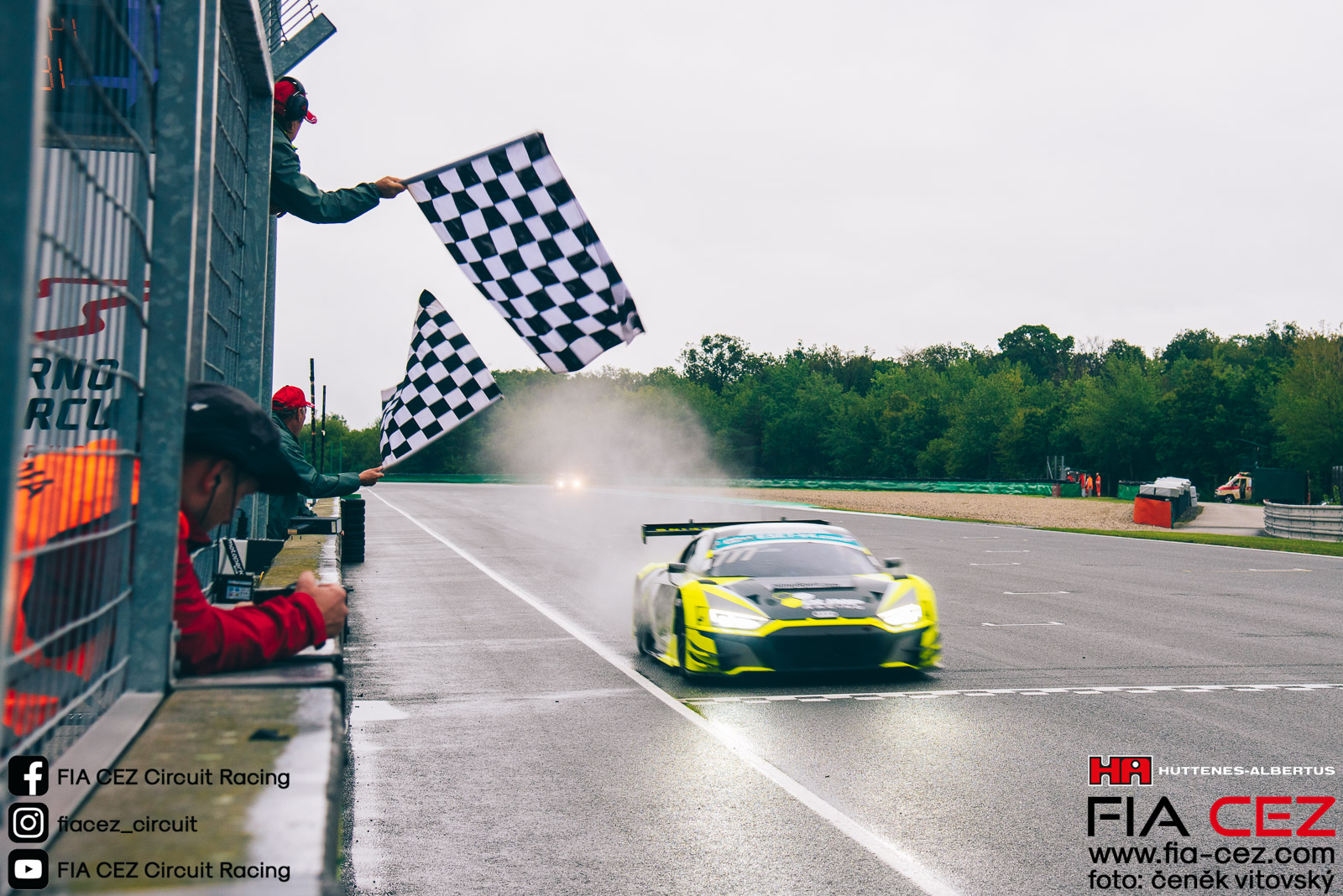 Saturday's last race was one hour Endurance. After a whole day rain conditions on
the track were exactly as most drivers hate. Just wet, not dry.
Aleš Jirásek from Praga Cars started the race from pole position and
gradually gained a lead over the others.
In the second place, Marcin Jedlinski from Olimp Racing fought with
third Richard Chlad jr. from the K + K Racing Team. After a few laps,
Mateusz Lisowski overtook Chlad and got third place. A safety car
had to go on the track but missed the first Jirásek and drove for a
while before the second Jedlinsky. It was only after a few laps that
everything was fixed. This problem took his carefully built lead
over his rivals. The biggest twist came during the mandatory pit stop.
When Tomáš Vojtěch changed Jirásek, Praga refused to start. After failing
to restart it, mechanics pushstarted the cat which earned the team
30 seconds of penalty.  This pushed Praga to second place in the D5
category. Small cherry on the cake was the fastest lap of the race. Mateusz
Lisowski had to retire from the second position in his GT3 category.
When lapping a slower car they collided, Lisowski was hit on the right
front wheel and he had to retire the race.
GT3 won Marcin Jedlinski ahead of Richard Chlad jr. and Libor Milota from
GT2 Motorsport.
On the podium in category D5 jumped Václav Janík with Balász Volentér
from Autoclub JV Sport Racing as a winners, second Aleš Jirásek with Tom
Vojtěch and third Tomáš Konvička from Autoclub JV Sport Racing.