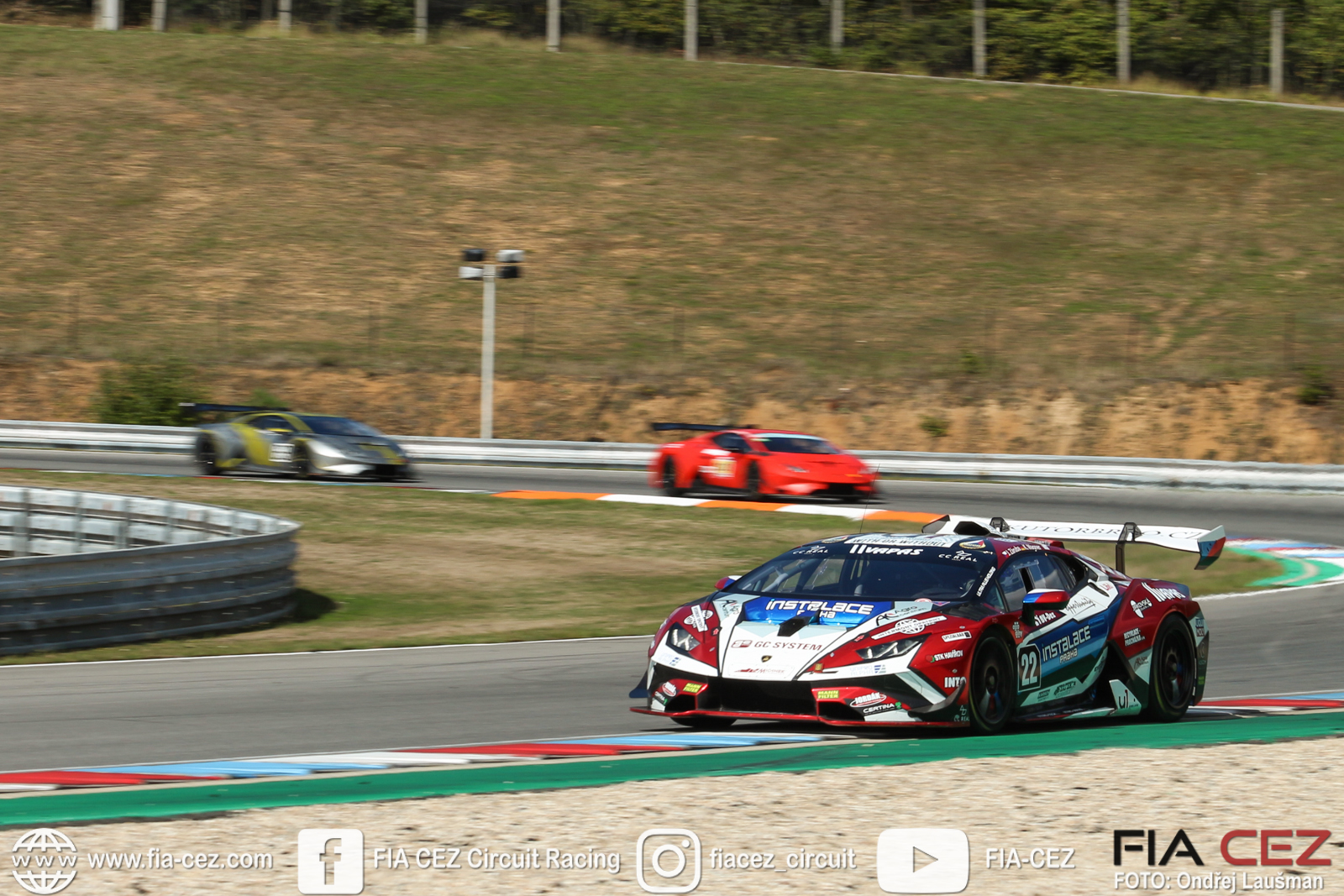 The category of cup GTC cars has grown noticeably this season and thanks to competitive line-up, there were many interesting going on. As a result of appearance of the latest Huracáns Supertrofeo EVO, the GTC racers were attacking even the highest positions.
Josef Záruba and Denis Waszko – both riding with the latest edition of cup Lamborghini – happened to be the biggest rivals. However, they did not compete only with each other. Milan Galáš, Maťo Konopka or Sládeček brothers definitely wanted to showcase their skills as well. Especially the aforementioned brothers from Slovakia had great results with their new car despite the fact that their grey-and-yellow Huracán joined the races only in Slovakia Ring and in Brno.
All in all, Josef Záruba became the GTC champion after he won the first sprint race in Brno. This member of Mičánek Motosport squad defeated Waszko by 25 point in total. The trophy for 3rd place was eventually given to Milan Galáš who raced with Porsche 991 GT3 Cup.