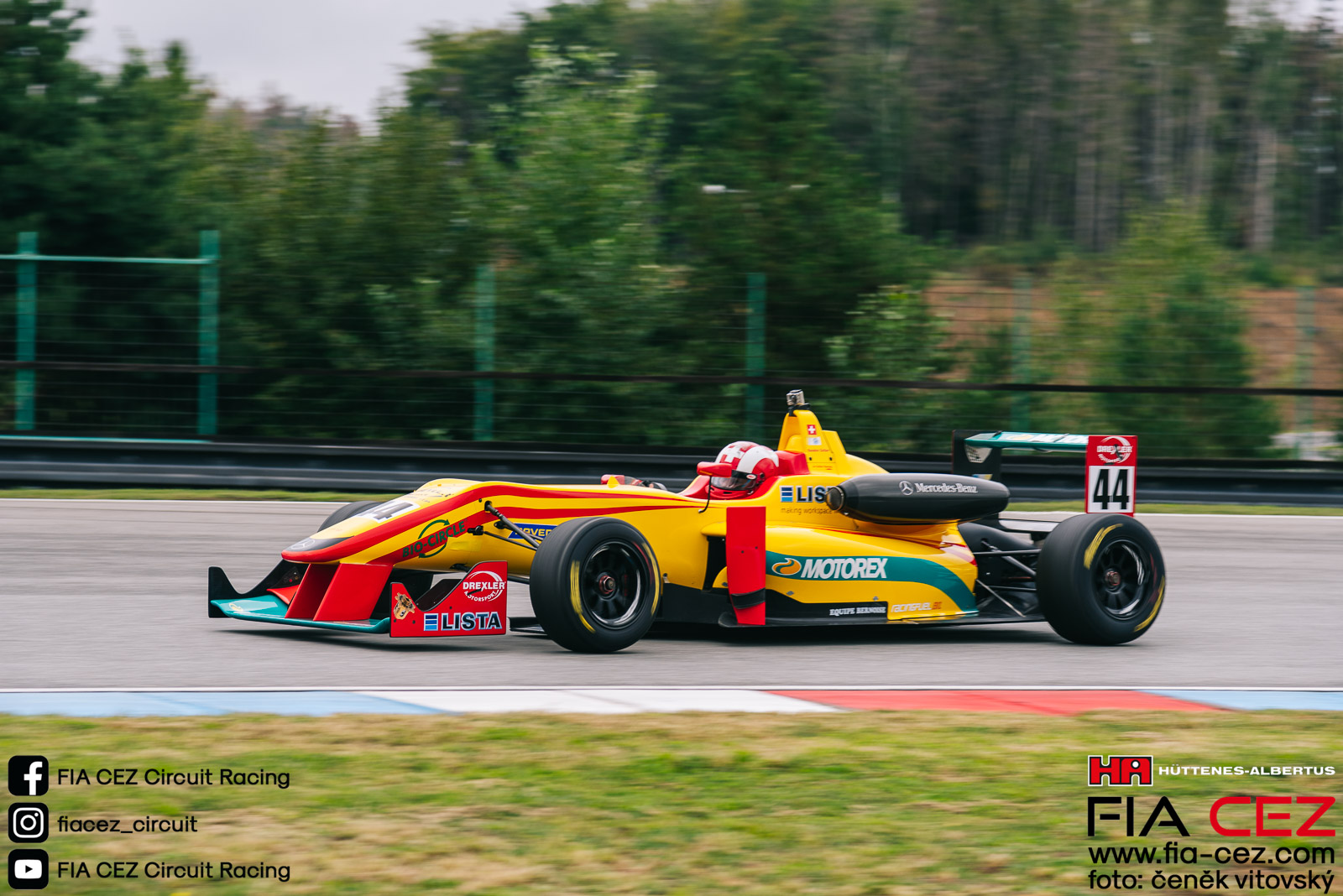 Finally, after the whole weekend, the weather got better and the second started
race formula was on normal tires. Tom Beckhäuser of the Franz Woss team started first. Behind him went Marcel Tobler who
he started from fourth place and moved forward two. Sandro Zeller of JO Zeller Racing had probably the best start. He took from the eighth place to third. The riders competed between themselves and the track gradually dried. Everyone accelerated and drove better times. Zeller overtook to Beckhäuser a seven minutes before the end of the race. János Magyar of the Magyar Racing Team humbled the third Tobler and took it silver in absolute order.
In formula Renault won Bartolomiej Mirecki. Nico Gruber came second and third place went to Robert Hefler, who took third place in the FIA CEZ title in Renault.